Tiramisu

Italian Passion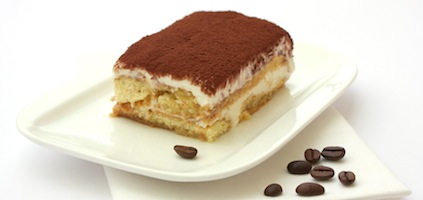 The world is becoming global. So there is little surprise in the fact that the first legend I discovered about Tiramisu was written on a box of tiramisu ice cream produced in Germany and sold in Russia! The legend said that tiramisu was widely used and loved passionately by Italian courtesans who made the sweet dessert to please and energize their lovers.
Now I've got a question to ask, no, I've actually got two questions!
One for the ladies who have ever been acting as professional (or amateur!) seductress and used tiramisu as a means: did it work? I will particularly appreciate suggestions from Italian women or those who are familiar with the tradition.
The second question is for gentlemen: have you ever been seduced with a dessert, tiramisu, for example?